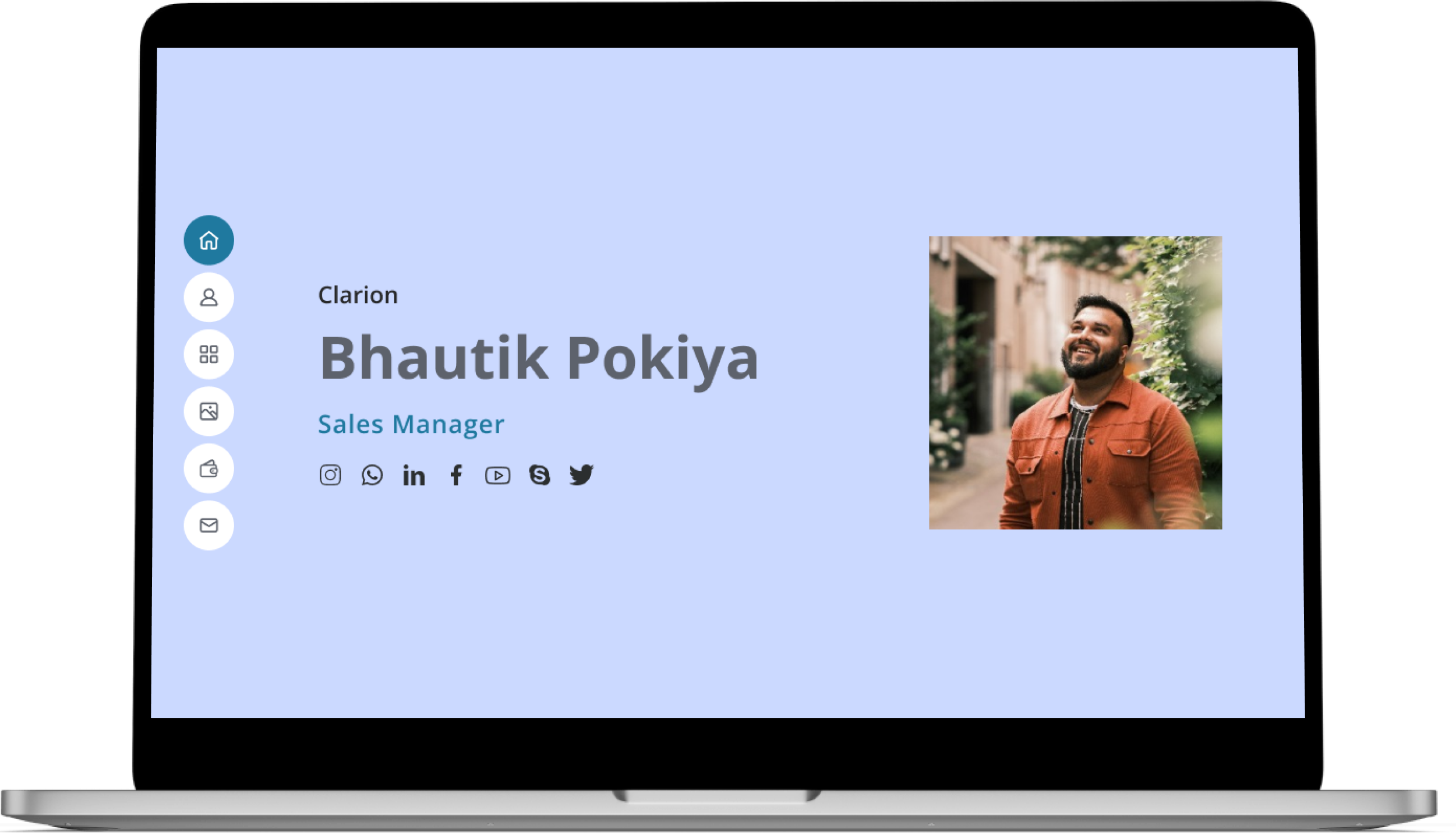 Web for
Business Cards
Sharing Paper business card is out of fashion. We bring you digital business card. Add all your details, contact info and accomplishments and share it where required. This will give you a cutting edge over competition and help you gain influence in the world of commerce.
Get Started
What do we provide?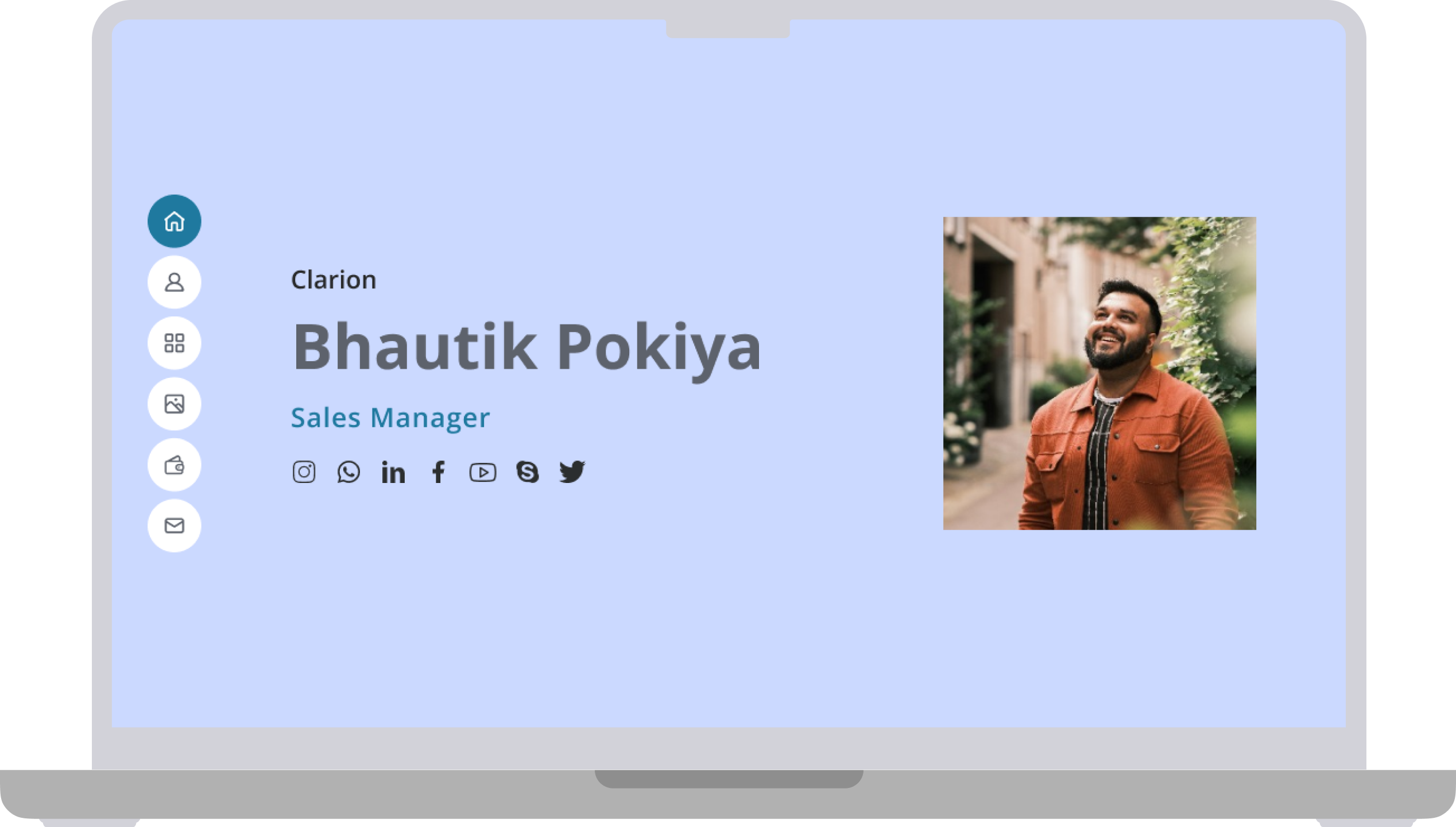 1. Home
The landing page of Business card contains profile background photo, Name, Designation, Social media accounts and sharing option.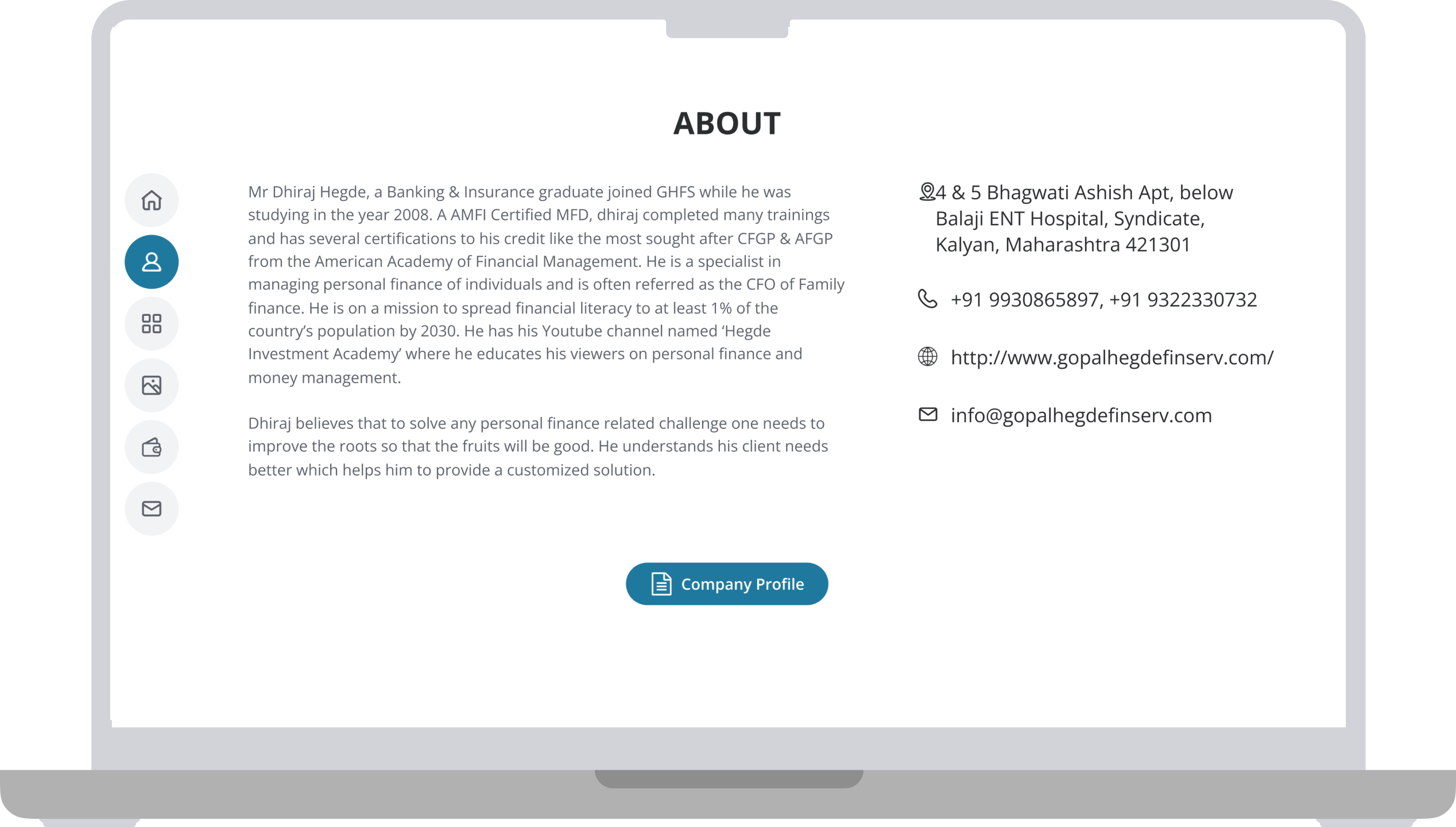 2. About Profile
This page provides the professional background history with Contact, Office location, Email address and website details of the user.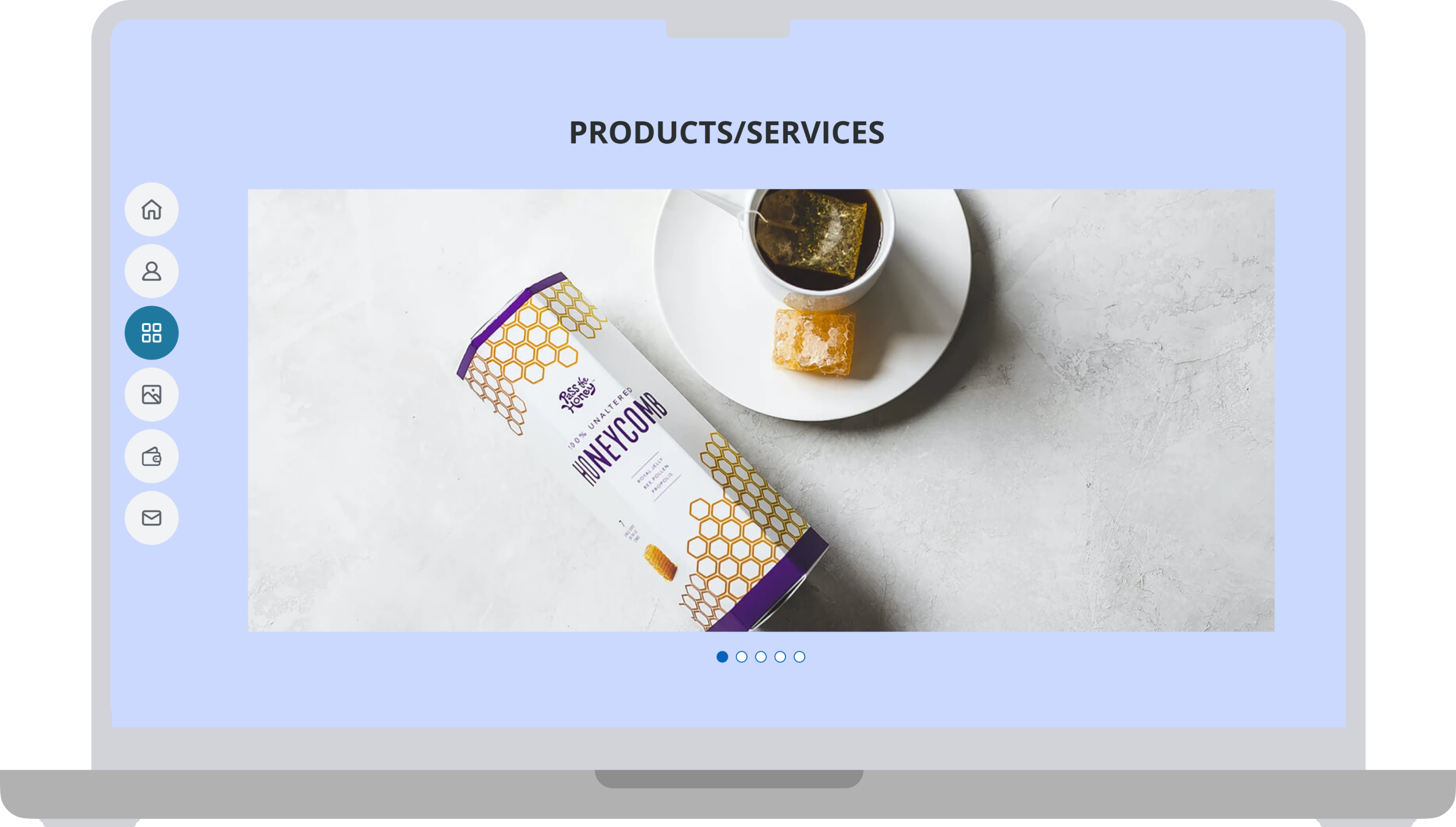 3. Products/Services
This page allows to share some images of the variety of products or the services of the company.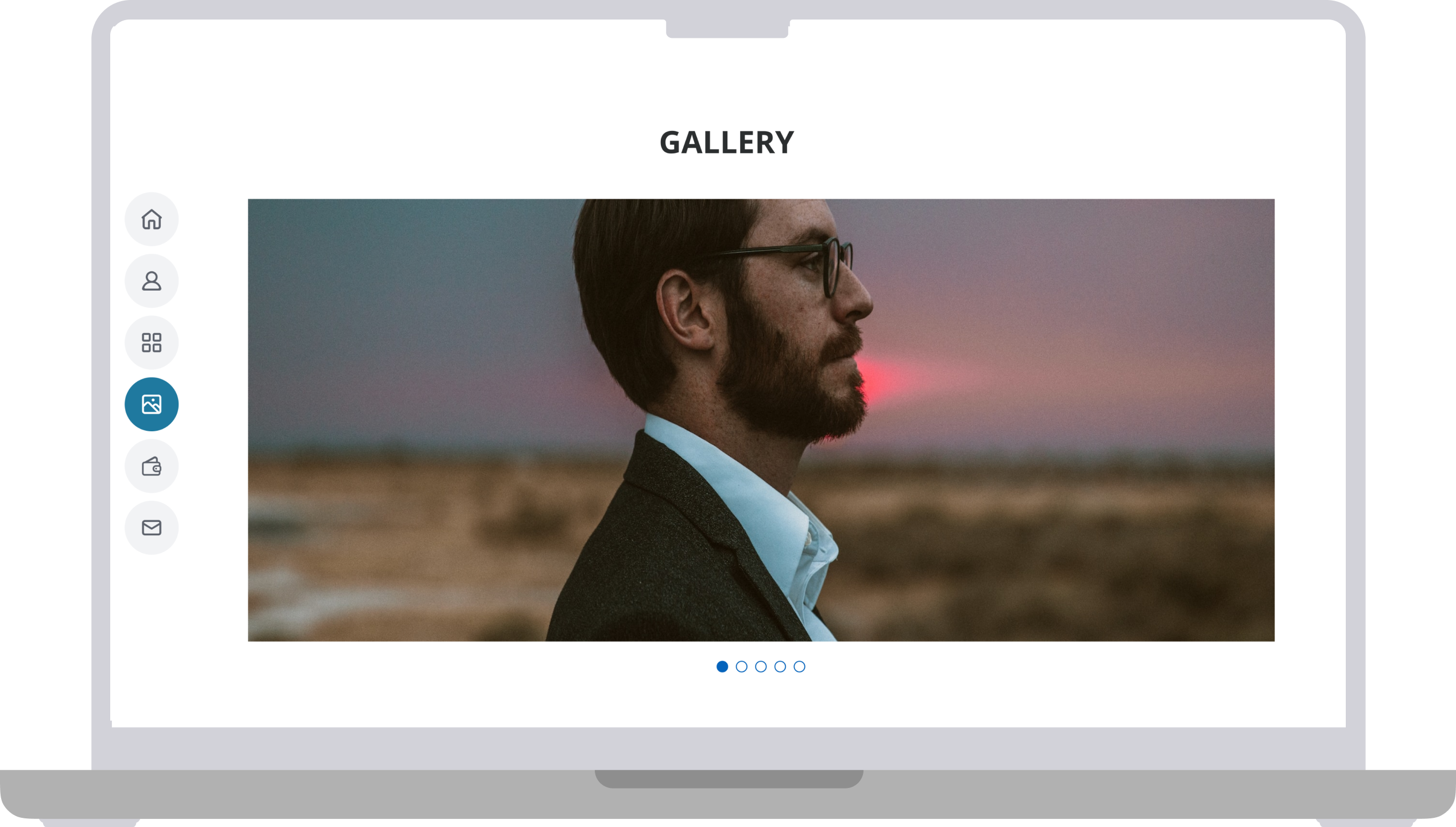 4. Gallery
This page allows to share some images of the Achievements or functions to describe company's environment.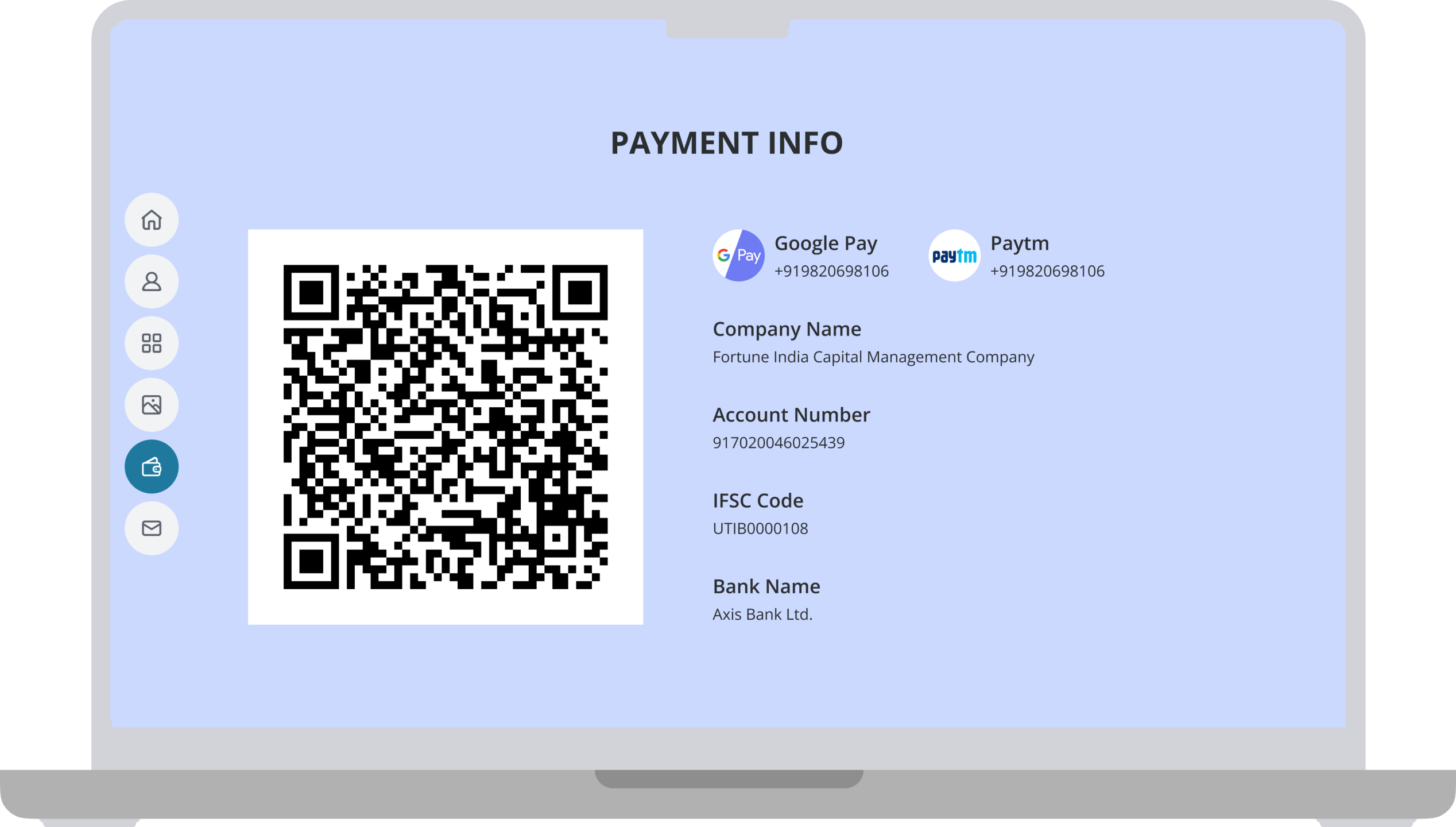 5. Payment Info
This page provide bank details and availability of acceptable modes of payment.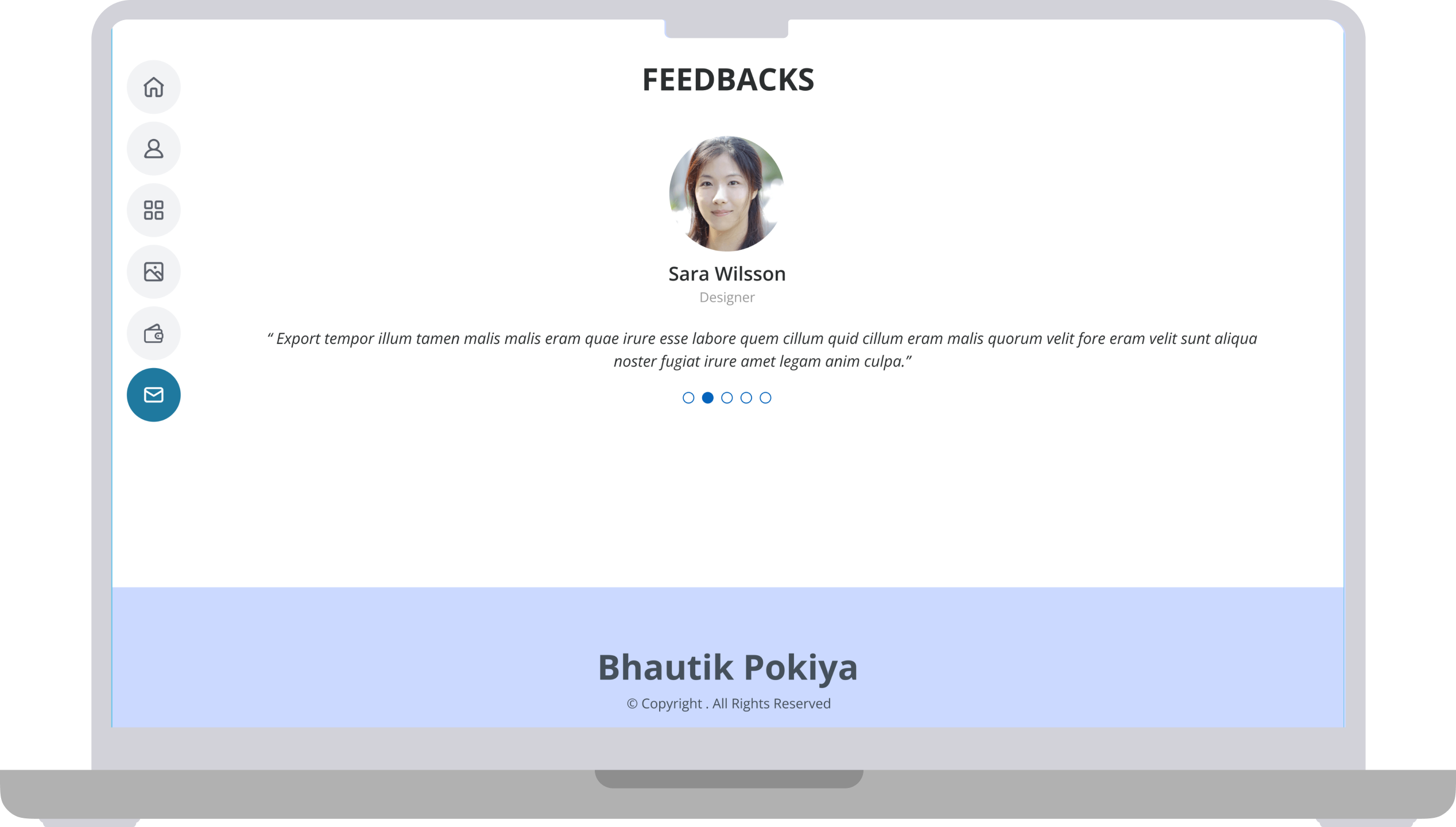 6. Feedback
This page allows range of feedback from the company employees to share their valuable experience.